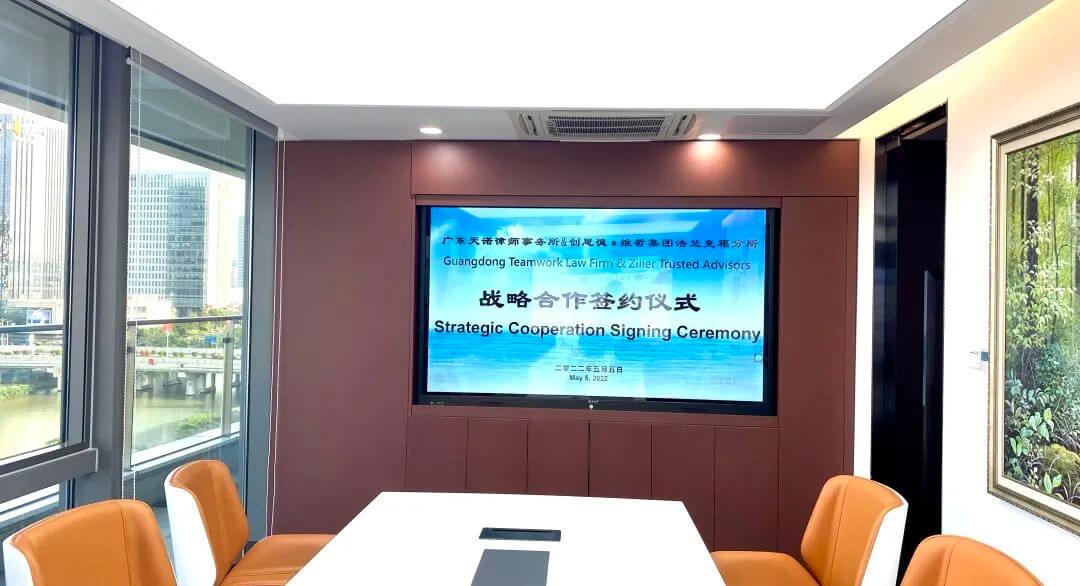 ●On May 5,2022, Guangdong Teamwork Law Firm and Ziller Trusted Advisors  officially signed a strategic cooperation agreement by video conference.Mr. Chen Zhong, Director of Guangdong Teamwork Law Firm, and Mr. Stephan Ziller, Partner of Trusted Advisors Group and Head of Frankfurt Office, signed the text of the Cooperation Agreement on behalf of their own firms, which marks the formal establishment of a strategic cooperative relationship between the two firms. Lawyer Chen Guo, head of the foreign-related legal department of Guangdong Teamwork Law Firm, presided over the signing ceremony. Ms. Ma Dong, Director of China Department of Ziller Trusted Advisors,  Ms. Ji Linxi, Director of China Market Department of Ziller Trusted Advisors, and some other members of  both sides witnessed this historical moment.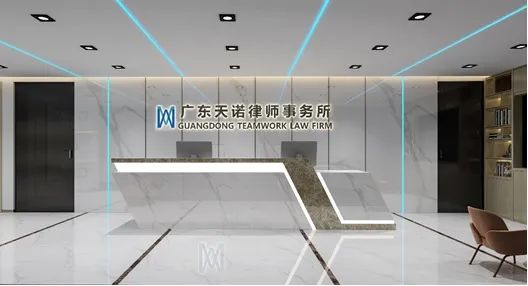 ●Guangdong Teamwork Law Firm was founded in January 1999, As a cultivated more than 20 years in the field of civil and commercial law firm, In addition to covering traditional lawsuits,such as criminal defence, civil and commercial litigation or arbitration, administrative reconsideration or litigation and other dispute resolution, our legal services also include various types of commercial non-litigation professional legal services, such as construction real-estate, banking and securities insurance, investment and financing, corporate mergers, acquisitions and restructurings, intellectual property rights, the Internet,artificial intelligence,Foreign-related andso on.we can provide a full range of multi-field legal services for the operation and management of enterprises. Guangdong Teamwork Law Firm is based in the Great Bay Area, with the geographical advantages of the Guangdong-Hong Kong-Macao Greater Bay Area and Nansha District foreign-related legal service cluster.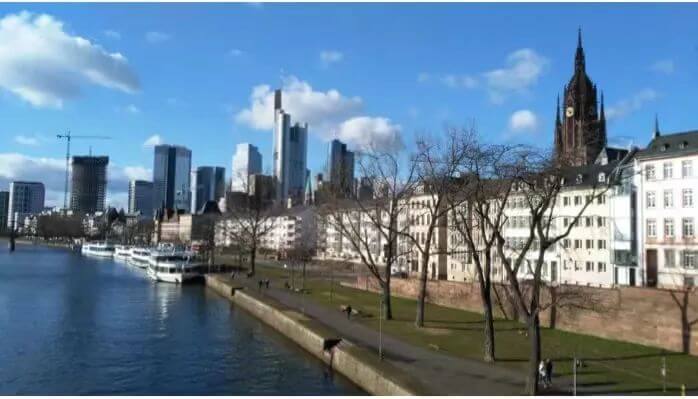 ●Trusted Advisors is a comprehensive service group with three main focuses: law, tax and consultancy. Trusted Advisors have six branches, namely in Zurich and Lucerne/ Switzerland, in Frankfurt and Stuttgart/ Germany, in Dubai/ United Arab Emirates and in Vienna/ Austria. Within the framework of cooperation, we have in addition five partner offices in Berlin and Saarbrücken, Germany, in Beijing, China, in Milan, Italy and in Athens, Greece.Unlike pure law offices, Trusted Advisors provides extensive services for company clients as well as for private clients from all over the world. Their professional team includes lawyers, tax consultants, auditors, asset consultants and real estate consultants. They can communicate with our clients in nine working languages, namely English, German, French, Italian, Spanish, Greek, Chinese,Korean and Arabic.As one of the six branches of the Trusted Advisors Group, The branch in Frankfurt am Main,headed by Group Partner Stephan Ziller, serves our clients around the world. In order to better serve our Asian clients, They have established a China Desk and a Korea Desk. The China Desk has beenin existence for almost a decade and thus a lot of practical experience.As to the Asian market, They are focusing on the cooperation between China, Korea and Germany; we deal with areas such that establishment of companies, M & A, the acquisition of a permanent residence permit in Germany, protection of intellectual property and a lot more.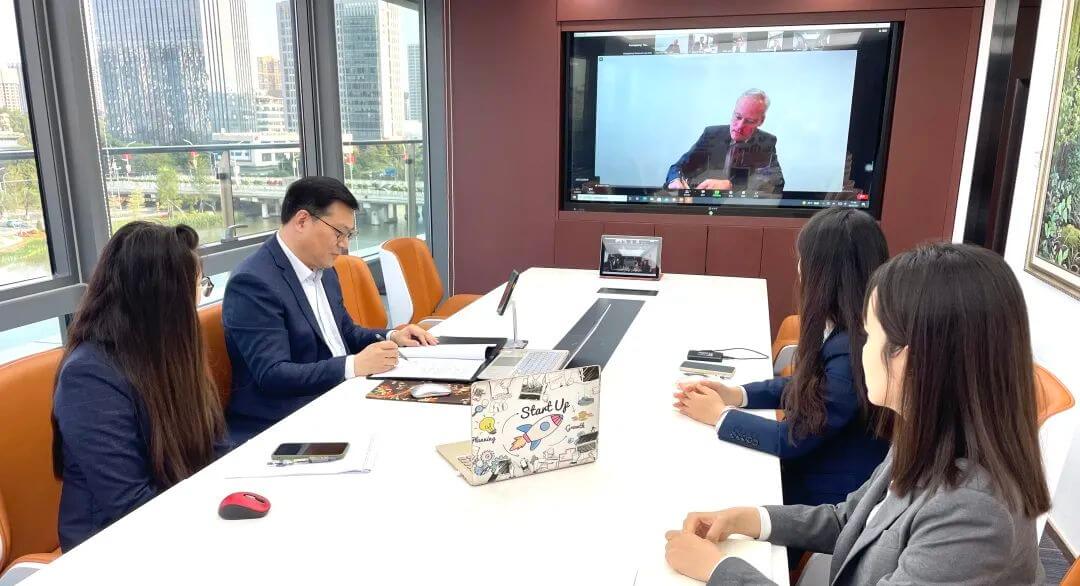 ●Guangdong Teamwork Law Firm and Ziller Trusted Advisors expressed their pleasure to reach this strategic cooperation agreement. They have established a strategic partnership based on the principle of complementary advantages and win-win cooperation, and will give full play to the resource advantages of both sides to carry out in-depth cooperation in foreign legal projects and high-quality market development.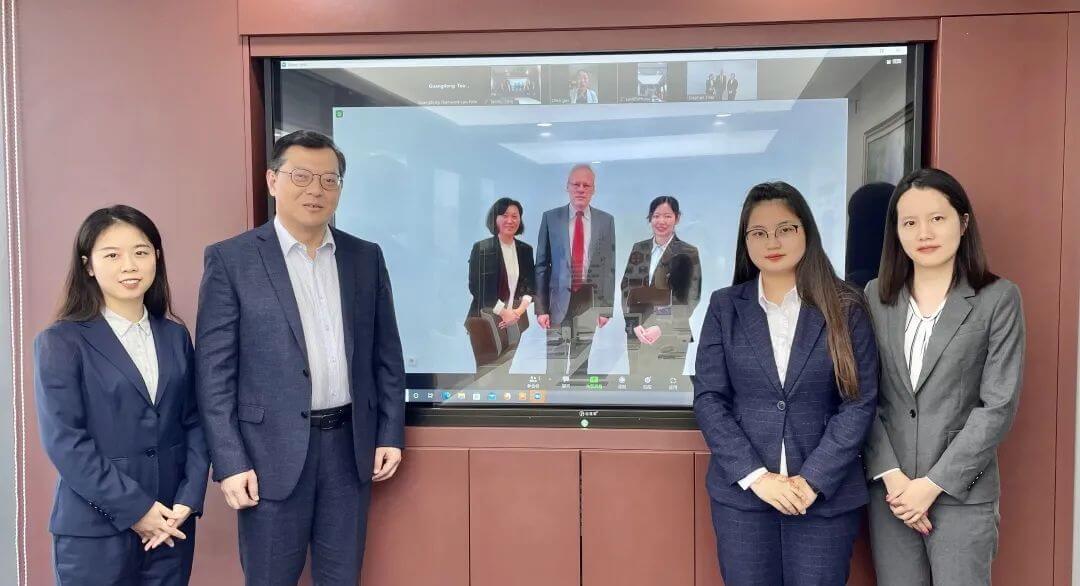 ●In the era of economic globalization, increasingly frequent international trade requires lawyers to expand the foreign legal service market and have an international legal vision. In the future, Guangdong Teamwork Law Firm will cooperate with Ziller Trusted Advisors to achieve win-win cooperation and create a new cooperation paradigm of foreign-related legal services.